Take care of your car's value
Professional service and meticulous documentation
Selected workshops
In MeldMoto you can will find only reliable and experienced mechanics.
Transparent pricing
Browse price lists and use individual price estimate.
Service history
Build repair and service history to help you sell your car.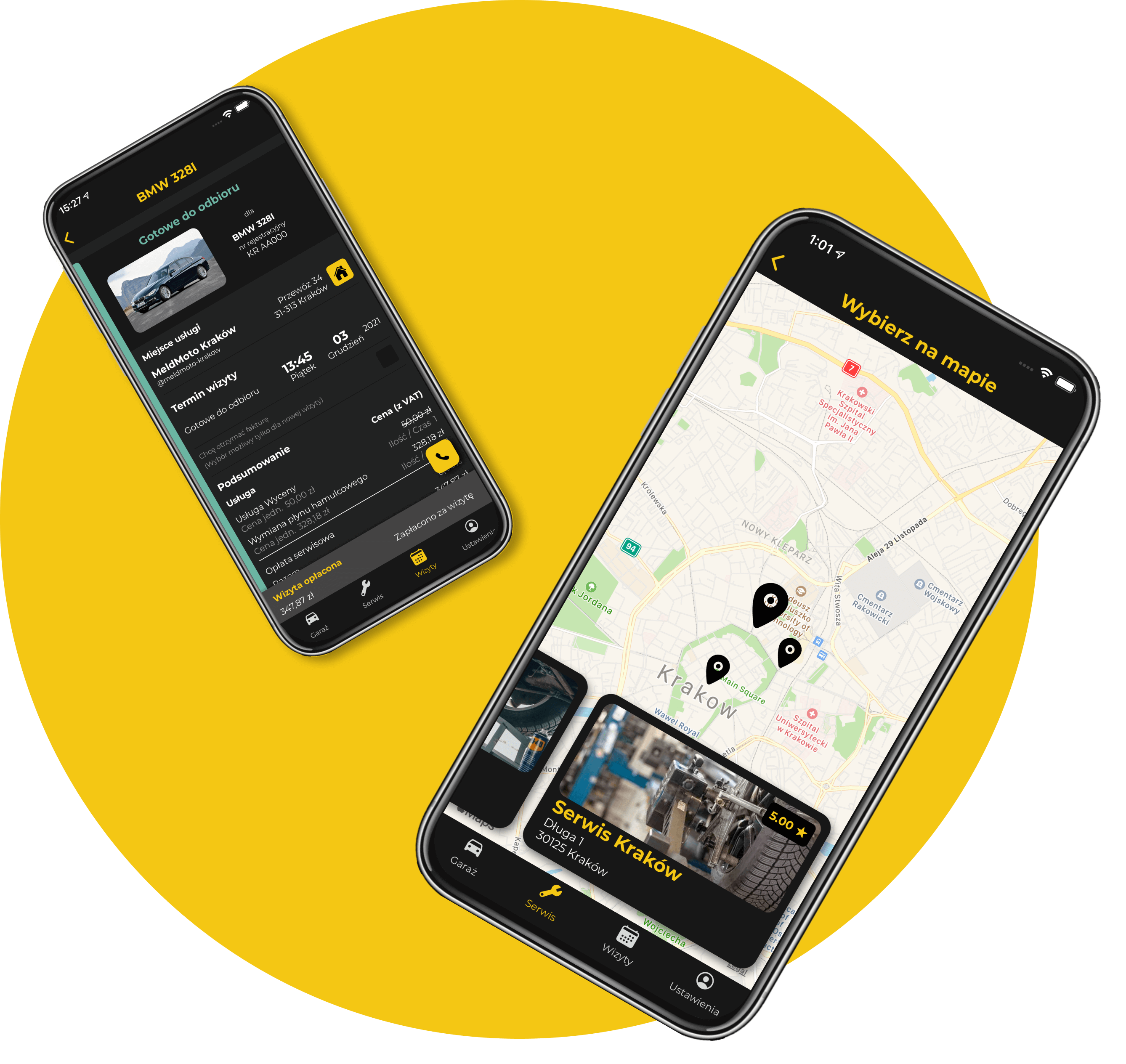 For people who love their car
Entrust your car in trusted hands
Risk-free
No longer search for best car workshop in your area. We've done it for you
No unexpected surprises
Plan and predict repair costs. Read other users' reviews.
Your benefits
What can you find in the MeldMoto app?
Your garage
Adding your car and all necessary info about it
Service Finder
Filtering workshops by the services you need.
Workshop Map
Search for experts in your area. Overview of price lists and opening hours.
Direct Contact
Ability to get a customized quote for an added car.
Reservation and Payment
Appointment booking and cashless payment option.
Full Story
Report on each repair and all data stored in the application.
Simple, Safe, Reliable
How does MeldMoto work?
01
Booking an appointment
With a few clicks you choose a workshop we have checked for you.
02
Make an appointment.
You receive a proposal of available appointments for your car.
03
Drop off your car for repair.
A reliable and professional mechanic makes a diagnosis and sends you a quote.
04
Accept the cost.
Once you accept the quote, you are given the green light to proceed with the repair.
05
Pick up the car.
You receive notification of the completed service and a report appears in the car's history.
Frequently asked questions
Find out more about MeldMoto
Is the app available for my phone or tablet?
App is available on smartphones and tablets with iOS and Android.
How to use the app?
We're doing our best to make app simple and intuitive, but we prepared short tutorial videos. You can find them on our Facebook and Instagram.
Where can I use the app?
We're focusing at Cracow area now. Let us know via contact form, if you would like to use app in your city!
Why there's no my favourite workshop in the app?
We're inviting workshops which we are sure that are reliable, honest and provide the highest quality of services. This process takes some time, so if you'd like us to focus on your workshop, let us know!
Write us
Any questions? Contact with us